Updated: 31 December 2013 for Patch 0.7.1730
Note that you no longer need to complete any quests to access the melding pockets in Firefall; you can enter them using the world map from anywhere in New Eden. This entire guide is thus obsolete; we've removed it from our list of guides, and are leaving the post here here only for reference purposes.
Firefall includes three new Melding pockets, areas of the world previously covered by the melding to which players can now teleport. Each pocket has a unique pool of resources, and features new landscapes to enjoy and enemies to fight. Here we'll take a look at how to get your melding pocket keys. Once you've made your keys, you can check out our Melding Pockets Gameplay Guide to see what goes on in there!
Each pocket requires a different key, and you'll need to follow a quest series to get some of the items you need. You should be able to trigger this mission – called Echoes from Sertao – by depositing a Crystite Resonator at the Copacabana SIN Tower. The quest will send you off to the ruins of Sertao (north-west of Trans-Hub) to collect some items, explaining the backstory along the way.
Copacabana Arcfold Modulator: Diamond Head
Once you've collected the items, you'll then be sent to Copacabana to buy the Mid-Pacific SIN Relay from Quartermaster Cross, the Astrek Quartermaster. The SIN Relay costs 50 Copacabana Vouchers, which are acquired by depositing Crystite Resonators at the Copa SIN Tower. Next up, you'll craft an item using a number of components to create the Copacabana Arcfold Modulator:
Mid-Pacific SIN Relay
Chosen Di-Qubit Localizer (from Echoes from Sertao quest)
400 Radine
400 Copper
400 Silicate
400 Xenografts
(Note that each resource must be in a single stack, so you may need to do some resource blending to get stacks big enough.)
Once you've finished the Arcfold Modulator – it'll take 6 hours to print – follow the mission objectives to the Copacabana Arcfolder. (You can only use it when the city's at Level 3 power, but given how many people need to exchange resonators for vouchers, it's unlikely to drop below Level 3 very often.) Using the arcfolder will teleport you into Diamond Head.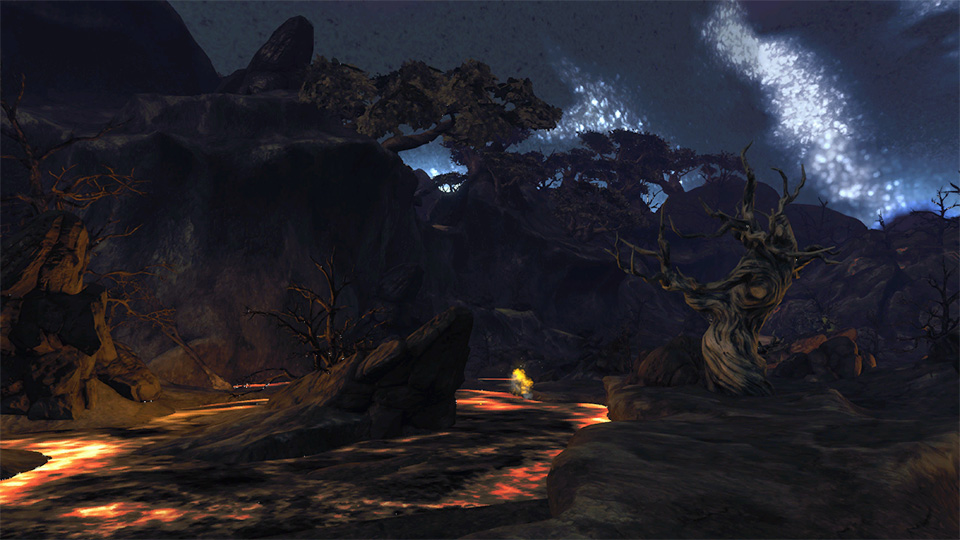 Thump Dump Arcfold Modulator: Sargasso Sea
Once you're at the point of buying the SIN Relay in Copacabana, you can also pick up another part of the overall mission by talking to the HelioSys Quartermaster in Thump Dump, Quartermaster Hooker. This will give you an objective to build the Thump Dump Arcfold Modulator, which requires the following:
North Atlantic SIN Relay
Chosen Quantum Entangler (from Echoes of Sertao quest)
400 Octine
400 Iron
400 Ceramics
400 Petrochemical
The North Atlantic SIN Relay is purchased with 50 Thump Dump Vouchers, acquired by depositing 50 Crystite Resonators at the Thump Dump SIN Tower.
Once your modulator is complete, you can use the Thump Dump Arcfolder to teleport to Sargasso Sea.
Sunken Harbor Arcfold Modulator: Antarctica
As with Thump Dump, you can pick up the mission objective for Sunken Harbor by speaking to the Kisuton Quartermaster in Sunken Harbor, Quartermaster Jabs. The objective tells you to build the Sunken Harbor Arcfold Modulator, which requires the following:
Antarctic SIN Relay
Chosen Pelletron (from Echoes of Sertao quest)
400 Biopolymer
400 Carbon
400 Toxins
400 Nitrine
The Antarctic SIN Relay is purchased with 50 Sunken Harbor vouchers, acquired by depositing 50 Crystite Resonators at the Sunken Harbor SIN Tower.
Once your modulator is complete, you can use the Sunken Harbor Arcfolder to teleport to Antarctica.
After the Pockets: Blackwater Anomaly
Each melding pocket features a number of events designed for groups of players, and these events have a chance to reward some items of wreckage. We'll have a more detailed guide to the events in each pocket coming up soon.
Once you've collected event items from all three melding pockets, you can combine them with the following resources at the molecular printer:
4,000 Regenics
4,000 Aluminum
4,000 Methine
4,000 Anabolics
This takes 12 hours to print, and will give you the Chosen Arcfold Modulator, which you can use at a Melding Fragment Arcfolder in any of the four major cities. This will give you access to Blackwater Anomaly, a new instance designed for a squad of players — note that unlike the melding pockets, only the squad leader needs to have a key for Blackwater Anomaly. The instance reveals more of the story of the Chosen and the Melding, and there are a number of achievements relating to your progress inside the instance.
For more about these new zones, check out our Melding Pockets Gameplay Guide and our Blackwater Anomaly Gameplay Guide